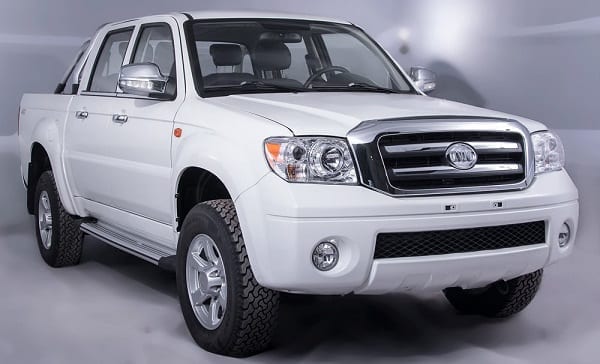 Innoson G5 Key Specs & Features
2.4-Litre or 2.7-Litre, Four Cylinder Mitsubishi Engine
5-Speed Manual Transmission
ABS + EBD
Dual Airbags
Two-Wheel Drive or Four Wheel Drive
1600 x 1505 x 480 mm Cargo Area
Seating Capacity: 5
70 Litres Fuel Tank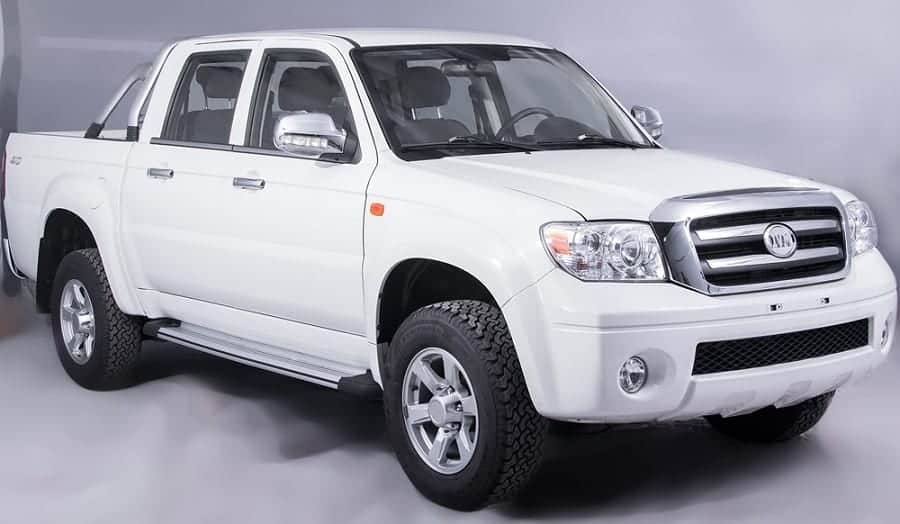 Engine & Transmission
Innoson Carrier offers two engine options depending on whether you prefer a two-wheel or a four-wheel drive. The Innoson Carrier 2WD features the same 2.4 litre, four cylinder engine as the Innoson G5. Innoson Carrier 4WD features a 2.7 litre, four cylinder engine. Both engines are from Mitsubishi. The pickup truck comes with a 5-speed manual transmission system.
The engine delivers a maximum power of 100kw at 5250 rpm and maximum torque of up to 200 N.m at up to 3000 rpm. IVM Carrier has a 140 km/hr top speed and provides a 70 litre fuel tank.
Driving Safety and Control
Innoson Carrier provides adequate safety for the occupants of the cabins with dual airbags and power-controlled seatbelts. You also get Anti-lock Braking System ABS with Electronic Brake-force Distribution EBD for smooth driving and safer braking irrespective of the surface.
Innoson Carrier also features an Automatic Central Locking System with Remote Keyless Entry System with anti-theft, Electronic Engine Immobiliser system to enhance the safety of your vehicle.
Driving comfort and Convenience
For your in-car entertainment, the Innoson Carrier features an mp3 player with FM radio. You can also connect and control your own music library by connecting your media player into the provided USB port or auxiliary audio jack.